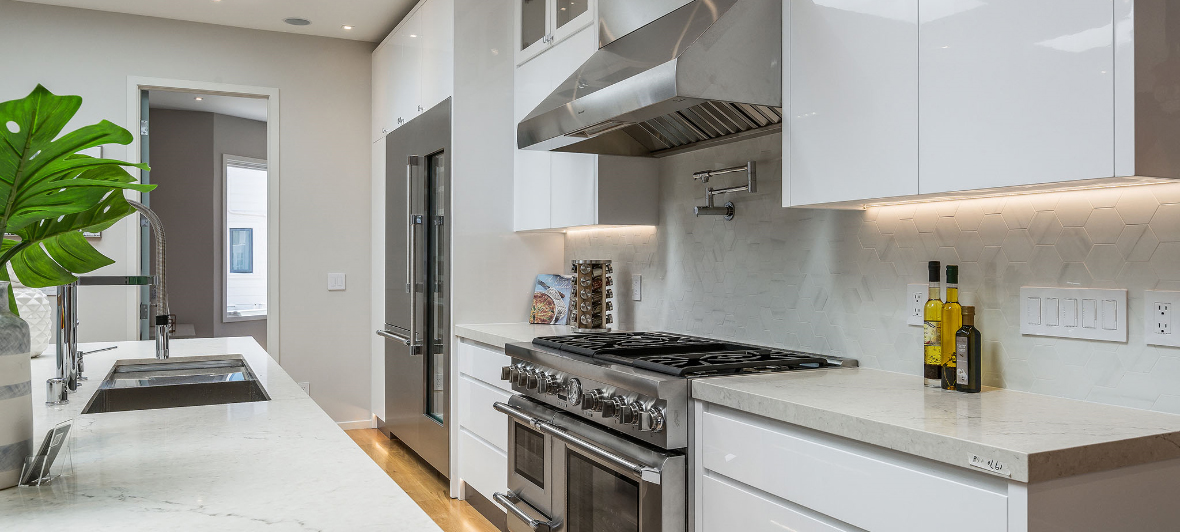 The kitchen is the heartbeat of your home. Where friends and family gather and memories are made. Our selection of fine local made in USA cabinets imported from Europe and Asia stylishly blend fashion and function to give you a dream kitchen that works with your everyday life.
Transform your kitchen with exquisite new countertops of quartz, granite, marble, glass stone, or artificial stone for a showstopping kitchen.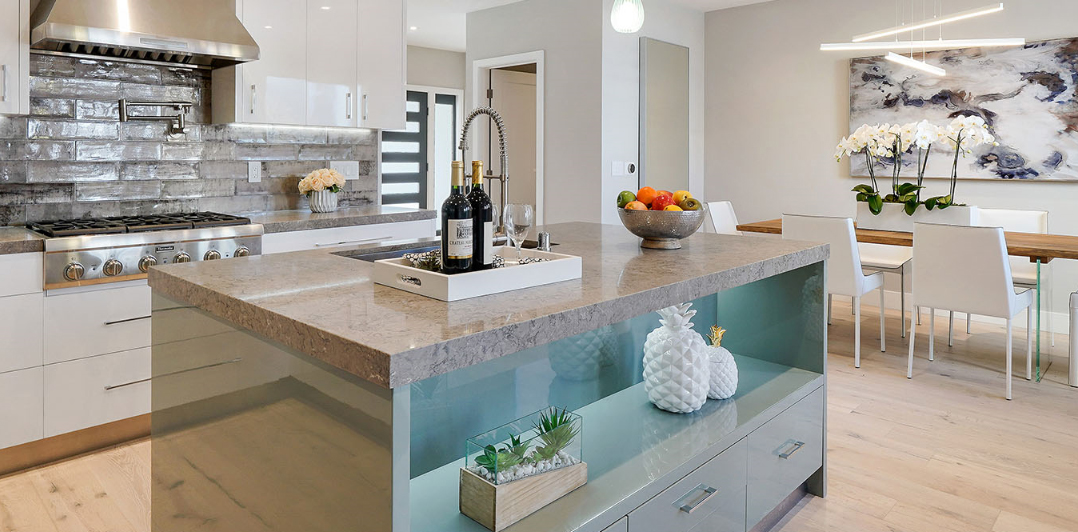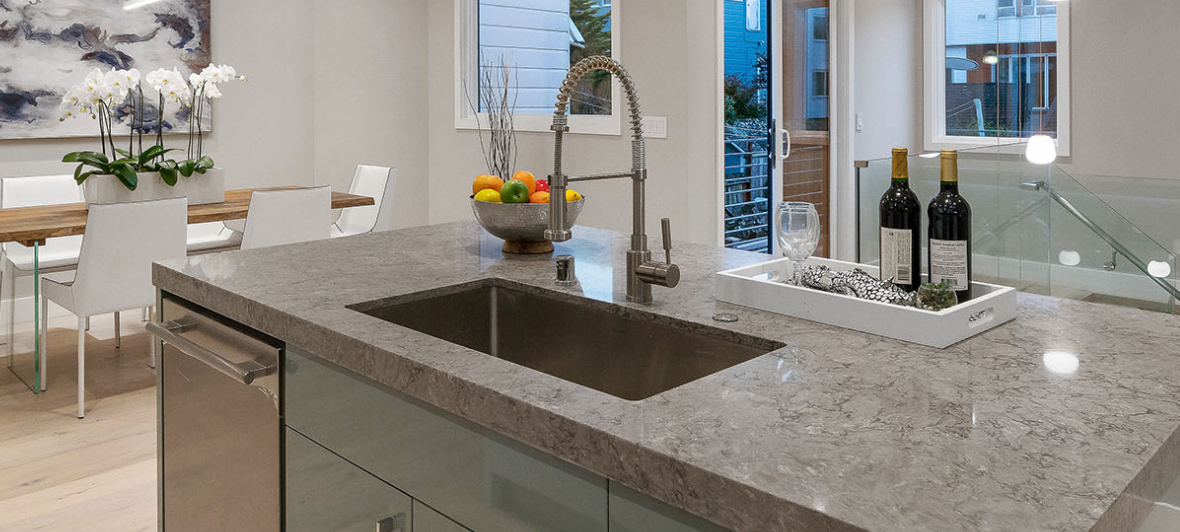 Accessorize your kitchen with sinks and faucets in an array of stylish designs, alluring finishes, and innovative functions. See our full display of high end sinks and faucets for every style and budget in our expansive showroom.
Range hoods should work hard and make a statement. Complete your dream kitchen with a range hood that freshens the air and looks amazing.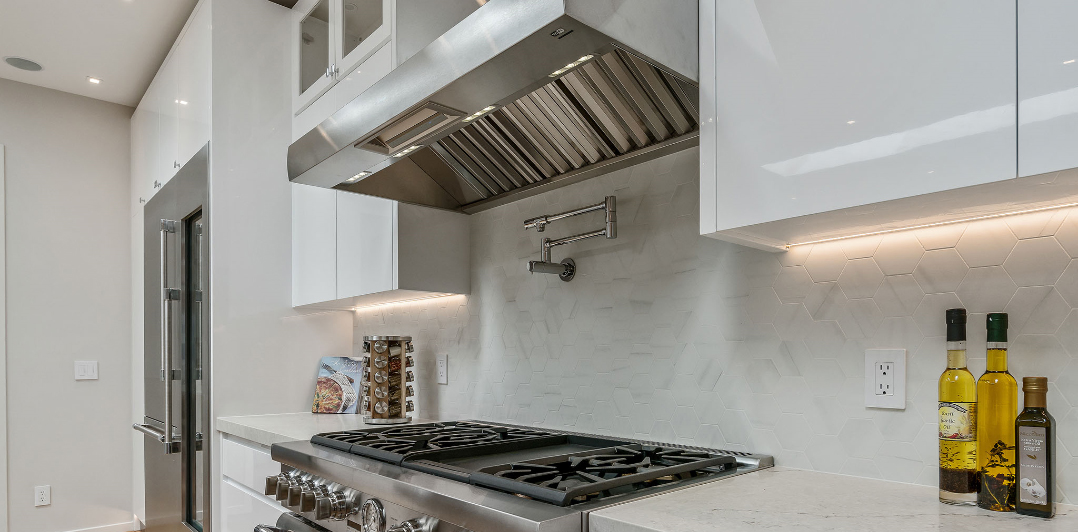 Ready to start your kitchen remodeling project? Visit our block-sized warehouse to see our full selection of high end kitchen countertops, cabinets, sinks & faucets, and range hoods and for a free consultation.