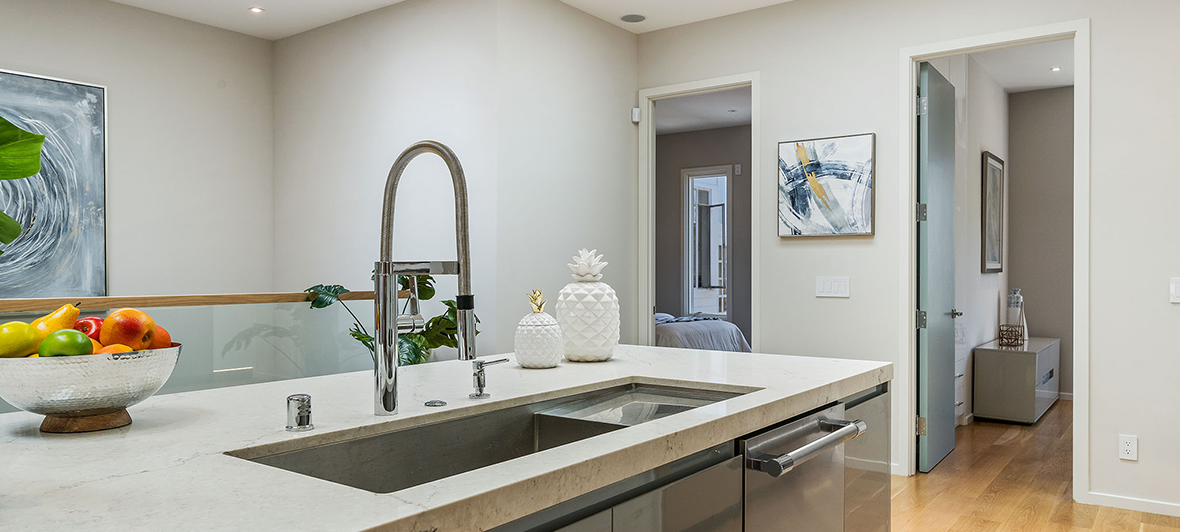 A gorgeous new sink and faucet elevate the look of your kitchen. Our quality kitchen sinks and kitchen faucets showcase elegant design and exquisite craftsmanship. Whether you are remodeling your kitchen or simply updating your fixtures, you will be amazed at the luxurious look a high end sink and stylish new faucet will give your kitchen.
Visit Our Showroom for a Free Design Consultation
Ready to start your kitchen remodeling project? Visit our block-sized warehouse to see our full selection of high end kitchen countertops, cabinets, sinks & faucets, and range hoods and for a free design consultation.