Terms and Conditions of Use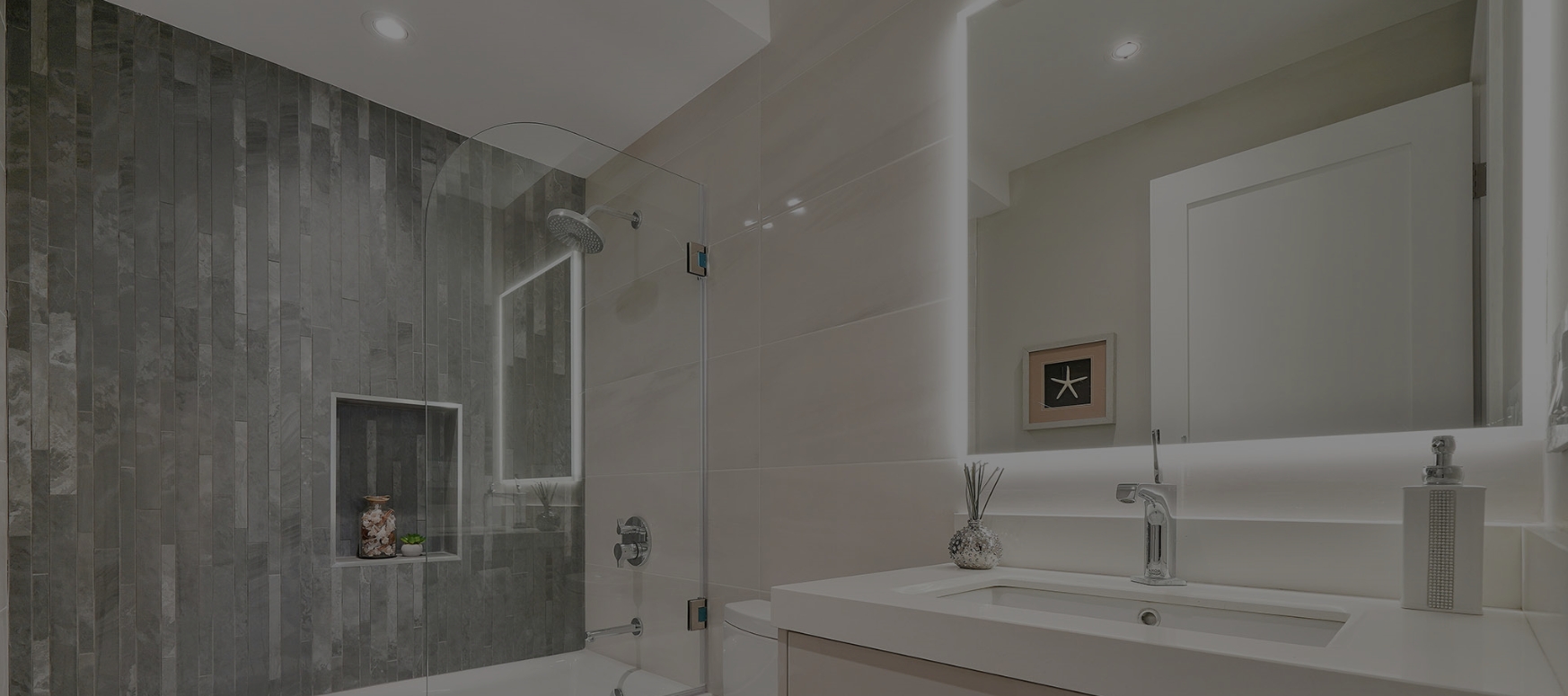 East Star Building Supply Company
Introduction
Please review these terms and conditions, which govern your use of Eaststarusa.com, and any other site on which these terms and conditions appear (collectively, the "Site" or "Sites"). Your use of any of the Sites constitutes your unconditional agreement to be bound by these terms and conditions and the Privacy and Security Statement (collectively, the "Terms"). The Sites are provided by East Star Building Supply Co., Inc. ("EastStar") as a service to its customers, unless specifically provided otherwise on a Site. The Terms inure to the benefit of Eaststar, its subsidiaries, and affiliates.
Your Use of the Site
Your use of the Site constitutes your acceptance of the Terms. By accepting the Terms through your use of the Site, you certify that you are either (i) 18 years of age or older or (ii) you are at least 13 years of age and are using the Site under the supervision of a parent or legal guardian who has agreed to be bound by these Terms on your behalf. If you are under the age of 13, you are not permitted to use the Site. If you are a parent or legal guardian who has agreed to be bound by these Terms on behalf of a child between the ages of 13 and 18, you agree to be fully responsible for such child's use of the Site, including all financial charges and legal liability that such child may incur.
If we determine that a child under the age of 13 has provided personal information to the Site, we will delete that information as soon as practical. If you become aware that such information has been provided by a child under the age of 13, please contact us at info@eaststarusa.com so that we can delete that information. Pursuant to 47 U.S.C. § 230(d), as amended, we hereby notify you that parental control protections (such as computer hardware, software and filtering services) are commercially available that may assist you in limiting access to material that is harmful to minors. Information identifying current providers of such control protections is available on the websites GetNetWise and OnGuardOnline
You agree that you will not do any of the following (collectively, the "Code of Conduct"):
Restrict or inhibit any other visitor from using the Site, including, without limitation, by means of "hacking" or defacing any portion of the Site
Use the Site or content on or from the Site for any unlawful purpose
Express or imply that any statement you make is endorsed by EastStar or its subsidiary, parent or affiliate companies
Submit data or information to or otherwise transmit material through the Site that is (i) copyrighted, protected by trade secret or otherwise subject to third-party proprietary or intellectual property rights, including privacy and publicity rights, unless you are the lawful owner of such rights or have permission from the rightful owner to submit or transmit such data or information; (ii) is unlawful, obscene, defamatory, libelous, threatening, fraudulent, abusive, pornographic, harassing or encourages conduct that would be considered a criminal offense, or does or would give rise to civil liability or violate any law, rule or regulation, or is otherwise objectionable, or infringes EastStar or any third party's intellectual property rights or other rights; (iii) is intended to victimize, harass, degrade or intimidate an individual or group of individuals on the basis of age, disability, ethnicity, gender, race, religion or sexual orientation; or (iv) is non-public information about a company or individual without the express written authorization to do so
Engage in spamming, flooding, phishing or other activity intended to gather information unlawfully
Transmit any software or other materials that contain any harmful or malicious code, including without limitation viruses, worms, time bombs, date bombs, trojan horses and defects
Modify, adapt, sublicense, translate, sell, reverse engineer, decompile or disassemble any portion of the Site
Remove any copyright, trademark or other notices of proprietary rights contained on the Site
"Frame" or "mirror" any part of the Site without EastStar prior written authorization
Use any robot, spider, site search / retrieval application or other manual or automatic device or process to retrieve, index, data mine or in any way reproduce or circumvent the navigational structure, or presentation of the Site or its contents
Harvest or collect information about Site visitors
Take any action that imposes an unreasonable or disproportionately large load on EastStar infrastructure
Use the Site for any reseller activities. Reseller activities include (i) purchasing products for the purpose of reselling those products through any channel to downstream customers and (ii) extracting, scraping, mining, copying or otherwise gathering information from the Site in connection with your sale or another party's sale of products (whether purchased from EastStar or another seller) through any channel to downstream customers. Purchasing a product that will be used or consumed as part of a home improvement or construction project performed for another person does not constitute a reseller activity.
Information Posted on the Site
The information and materials on the Site (the "Materials") are provided for your review in accordance with the Terms. However, the Materials do not necessarily reflect the opinions of EastStar or any of its affiliates, subsidiaries or agents.
At EastStar, we carry various building supply materials and fixtures. Unless indicated otherwise, most products and services displayed on the Site are available directly from or through EastStar, its subsidiaries or its affiliates. EastStar endeavors to display and describe its products and services accurately on the Site. EastStar is also improving its products and services and may update the Materials displayed on the Site at any time and without notice
EastStar cannot and does not guarantee the accuracy or completeness of the Materials displayed on the Site, including, without limitation, prices, product images, specifications, dimensions, availability and services. The Materials may contain technical inaccuracies and typographical errors. Products and services are the responsibility of the manufacturer and service provider, respectively and subject to the warranties offered by such manufacturer or service provider.
Copyrights, Trademarks and Patents
All software and content on the Site, such as text, graphics, logos, button icons, images, audio clips, video clips and software, is owned or licensed by EastStar or its software and content suppliers and licensors. Such software and content is protected by United States and international copyright laws.
The compilation (meaning the collection, arrangement and assembly) of all content on the Site is the exclusive property of EastStar and protected by applicable copyright laws.
EastStar grants you permission to view and use content and software made available to you on the Site in connection with your use of the Site only. Any other use, including, without limitation, the reproduction, modification, distribution, transmission, republication, display or performance, of the content or software on the Site is strictly prohibited. EastStar and its affiliates, subsidiaries, suppliers and licensors expressly reserve all intellectual property rights in all text, products, technology, content and all other material that appears on the Site. Accessing the Site does not confer and shall not be construed as conferring on you or anyone else any license to EastStar or any third party's intellectual property rights.
The Site may contain additional proprietary notices and copyright information, the terms of which must be observed and followed.
The names, trade names, logos, service marks, trademarks and trade dress (collectively, "Trademarks") on the Site are registered and unregistered trademarks of EastStar or is used by permission of the owners of said Trademarks. Use of the Site in no way grants any license or right to use any Trademark displayed on the Site. EastStar requires prior written approval for the use of the any Trademarks as part of a link to or from any website, unless prior written approval has already been granted by the owner of the Trademark. EastStar also requires prior written approval to use the EastStar logo, EastStar name and any other EastStar marks in any form of advertising or any other public use.
Links to Other Sites
The Site may contain links to other websites so that you can learn more about the products available on the Site and have access to other information. These links are provided to you only as a convenience and their presence on the Site does not imply endorsement by EastStar or its affiliates or subsidiaries of such website or of any association with such websites' operators.
You agree that EastStar and its affiliates and subsidiaries are in no way responsible or liable for the availability or content of the websites to which the Site is linked. EastStar and its affiliates and subsidiaries make no representations whatsoever about any other website you may access through the Site.
Any concerns regarding products or services offered by a website to which the Site is linked or the link itself should be directed to the operator of that specific website and not the Site.
We strongly encourage you to become familiar with the terms of service and / or terms of use and practices of any linked website. Further, it is up to you to take precautions to ensure that whatever links you select or software you download (whether from the Site or other sites) is free of items, such as viruses, worms, trojan horses, defects, time bombs, date bombs and other items of a harmful nature.
Online Design Tools
EastStar may provide on this Site, or provide links from this Site, to certain microsites, webpages, applications or other digital tools that may be used to develop or design home improvement projects, including, without limitation, kitchen design tools, deck planner tools and cabinet design tools (each a "Design Tool"). Design Tools are for personal, noncommercial use only. Depending on the Design Tool, it may be operated by EastStar or its affiliates, or on behalf of EastStar or its affiliates by a third party. Design Tools operated by third parties may be subject to additional terms and conditions provided by that third party.
When you use a Design Tool, you acknowledge and agree that the Design Tool is for illustrative purposes only, and should not be deemed to constitute, or be used as, final plans, specifications, details or designs for your project. Before starting a project or purchasing any materials, you should independently verify the accuracy, suitability, completeness, safety and legal compliance of any plan developed using a Design Tool, and, where appropriate, consult with a EastStar associate or other qualified professional for additional perspective. Use of a Design Tool should only serve as a basis for seeking further professional advice.
WITHOUT LIMITING ANY OTHER PROVISION IN THESE TERMS, TO THE GREATEST EXTENT PERMITTED BY APPLICABLE LAW EASTSTAR HEREBY DISCLAIMS ALL EXPRESS AND IMPLIED WARRANTIES AND REPRESENTATIONS PERTAINING TO THE USE, ACCURACY, SUITABILITY, COMPLETENESS, SAFETY AND LEGAL COMPLIANCE OF ALL, OR ANY PORTION, OF ANY DESIGN, PLAN, SPECIFICATIONS, DETAILS OR DESIGNS DEVELOPED THROUGH, IN PART OR IN WHOLE, THE USE OF A DESIGN TOOL, INCLUDING, WITHOUT LIMITATION, COLOR, MEASUREMENTS, DIMENSIONS, MATERIALS, WEIGHT, ENERGY SOURCE, ENERGY CONSUMPTION OR OTHERWISE.
YOU AGREE THAT EASTSTAR AND ITS AFFILIATES WILL NOT BE LIABLE TO YOU FOR ANY DAMAGES, LOSSES OR LIABILITIES OF ANY KIND ARISING FROM, OR RELATED TO, YOUR USE OF A DESIGN TOOL OR ANY PROJECT IMPLEMENTED BASED ON THE USE OF A DESIGN TOOL.
User-Generated Content
As part of your use of the Site, you may be able to provide comments, feedback, reviews, text and ideas; send messages to EastStar and other users of the Site; post media, such as photos and videos; and submit other forms of content (collectively, "Content") to the Site. You agree that Content may be viewed by the general public and you do not and shall not consider such Content to be private, proprietary or confidential. You grant EastStar and its affiliates, licensees and sublicensees, without any compensation of any kind to you or others, a worldwide, perpetual, irrevocable license to copy, adapt, create derivative works of, reproduce, incorporate, distribute, modify, publicly display and otherwise use in any way such Content in any format or media ("Content License"). You may not revoke Content for any reason at any time. You agree that any Content you submit may appear on sites other than the site through which you submitted your Content, e.g., Content submitted to Eaststarusa.com may appear on the website of an entity affiliated with EastStar. You waive, release and agree not to assert any and all moral rights that you may have in any Content submitted by you to the Site. You agree that EastStar may use submitted Content in any manner that EastStar deems appropriate or necessary in its sole discretion. EastStar and its affiliates reserve the right to edit, modify, abridge or otherwise change any Content you or others submit in their sole discretion.
You agree that you will not use a false or misleading email address, impersonate another person or entity, or otherwise mislead with respect to the origin of any Content you submit, including, without limitation, comments and feedback you submit to the Site. You agree that EastStar is not responsible for any Content that you submit to the Site.
By submitting any Content to the Site, you warrant and represent that you have the right to use such Content and have the right to permit EastStar and its affiliates, licensees and sublicensees to use such Content in accordance with the terms of the Content License. You agree not to submit any Content that is owned by someone other than you. You agree not to submit any Content that contains the name, image, likeness or voice of anyone other than yourself without first obtaining permission to submit such Content and to grant the Content License to EastStar.
If you identify yourself by name in Content you submit or submit Content that contains an image or audio or video recording of yourself, you authorize EastStar and its affiliates, licensees and sublicensees, without compensation of any kind to you or anyone else, to reproduce, print, publish, translate, modify, edit and disseminate, in any format or media now or hereafter created, your name and such images and recordings in any way EastStar deems appropriate, in its sole discretion, throughout the world. Such authorization is and shall be perpetual and cannot be revoked by you for any reason.
EastStar does not guarantee that Content you or others submit will be posted to the Site or become publicly available, and EastStar does not guarantee that Content posted to the Site will not be offensive, defamatory or otherwise objectionable. EastStar reserves the right to remove any Content from the Site without notice and in EastStar sole discretion; however, you acknowledge and agree that EastStar is under no obligation to you to police, monitor or remove Content and EastStar makes no guarantee with respect to the completeness, accuracy, integrity or quality of Content submitted to the Site.
Digital Millennium Copyright Act
Claims of Copyright Infringement. It is our policy to restrict access privileges of those who repeatedly infringe the copyrights of others. If you believe any materials accessible on or from the site (including content submitted by other users) infringe your copyrights, you may request removal of those materials, or access thereto, by submitting a notification pursuant to the Digital Millennium Copyright Act (the "DMCA") to EastStar designated Copyright Agent (identified below), which sets forth the following information:
Identification of the copyrighted work you believe to be infringed. Please describe the work and, where possible, include a copy or the location, e.g., URL, of an authorized version of the work.
Identification of the material that you claim to be infringing or to be the subject of the infringing activity and that is to be removed or access to which is to be disabled, and information reasonably sufficient to permit EastStar to locate the material.
Your name, address, telephone number and, if available, email address.
A statement that you have a good faith belief that the use of the materials is not authorized by the copyright owner, its agent or the law.
A statement that the information you have supplied is accurate, and indicating that "under penalty of perjury" you are the copyright owner or are authorized to act on the copyright owner's behalf.
A physical or electronic signature of the copyright holder or authorized representative.
The Copyright Agent designated by EastStar to receive notifications of claimed infringement is:
Prudentia Law Corporation
c/o DMCA Notice Agent
533 Airport Blvd Ste 400
Burlingame, CA 94010
Only DMCA notices should go to the Copyright Agent. Any other feedback, comments, requests for technical support and other communications should be directed to EastStar customer care at the contact information listed under "Contact Us."
You acknowledge that if you fail to comply with all of the instructions above, your DMCA notice may not be valid.
Reinstatement Process. If your submitted materials were removed or the access thereof has been disabled and you believe that such materials are not infringing or that you have authorization from the copyright owner, the copyright owner's agent, or pursuant to the law, to post and use the content in your submitted materials, you may send a counter-notice containing the following information to EastStar designated Copyright Agent:
Your original or electronic signature
Identification of the content that has been removed or to which access has been disabled and the location at which the content appeared before it was removed or disabled.
A statement "under penalty of perjury" by you that you have a good faith belief that the content was removed or disabled as a result of mistake or misidentification of the content.
Your name, address, telephone number and, if available, email address; a statement that you consent to the jurisdiction of the Federal District Court for the judicial district in which your address is located, or if your address is located outside of the United States, for any judicial district in which EastStar is located; and that you will accept service of process from the person who provided the original notification of infringement or an agent of such person.
If a counter-notice is received by the Copyright Agent, EastStar may send a copy of the counter-notice to the original complaining party informing that person that it may replace the removed content or cease disabling it within ten (10) business days. Unless EastStar Copyright Agent receives notice from the person who submitted the DMCA notice that the copyright owner has filed an action seeking a court order to restrain the relevant user from engaging in infringing activity relating to the materials submitted to the site or EastStar system or network, EastStar may replace or restore access to the relevant content in ten (10) to fourteen (14) business days after receipt of the counter-notice, at EastStar sole discretion.
Disclaimer of Warranties and Limitation of Liability
YOU ASSUME ALL RESPONSIBILITY AND RISK FOR THE USE OF THE SITE AND THE INTERNET IN GENERAL. THE SITE IS PROVIDED "AS IS" AND "AS AVAILABLE" AND WITHOUT WARRANTIES OF ANY KIND, EITHER EXPRESS OR IMPLIED. TO THE FULLEST EXTENT PERMISSIBLE BY APPLICABLE LAW, EASTSTAR, ALL OF EASTSTAR SUBSIDIARY, PARENT OR RELATED COMPANIES, CALL CENTERS AND ALL OF THEIR RESPECTIVE OFFICERS, DIRECTORS, EMPLOYEES, ATTORNEYS, AGENTS AND REPRESENTATIVES DISCLAIM ALL WARRANTIES, EXPRESS OR IMPLIED, INCLUDING WITHOUT LIMITATION IMPLIED WARRANTIES OF TITLE, NON-INFRINGEMENT, ACCURACY, MERCHANTABILITY AND FITNESS FOR A PARTICULAR PURPOSE, AND ANY WARRANTIES THAT MAY ARISE FROM COURSE OF DEALING, COURSE OF PERFORMANCE OR USAGE OF TRADE. APPLICABLE LAW MAY NOT ALLOW THE EXCLUSION OF IMPLIED WARRANTIES, SO SOME OR ALL OF THE ABOVE EXCLUSIONS MAY NOT APPLY TO YOU.
EASTSTAR AND ITS LICENSORS, SUPPLIERS, ADVERTISERS, SPONSORS, AGENTS AND REPRESENTATIVES DO NOT WARRANT THAT YOUR USE OF THE SITE WILL BE UNINTERRUPTED, ERROR-FREE OR SECURE; THAT DEFECTS WILL BE CORRECTED; OR THAT THE SITE OR THE SERVER(S) ON WHICH THE SITE IS HOSTED ARE FREE OF VIRUSES, BUGS OR OTHER HARMFUL COMPONENTS. YOU ACKNOWLEDGE THAT YOU ARE RESPONSIBLE FOR OBTAINING AND MAINTAINING ALL TELEPHONE, COMPUTER HARDWARE AND OTHER EQUIPMENT NEEDED TO ACCESS AND USE THE SITE, AND ALL CHARGES RELATED THERETO. YOU ASSUME ALL RESPONSIBILITY AND RISK FOR YOUR USE OF THE SITE AND YOUR RELIANCE THEREON. NO OPINION, ADVICE OR STATEMENT BY EASTSTAR, OR EASTSTAR LICENSORS, SUPPLIERS, ADVERTISERS, SPONSORS, AGENTS, MEMBERS OR VISITORS, WHETHER MADE ON THE SITE OR OTHERWISE, SHALL CREATE ANY WARRANTY.
YOU EXPRESSLY ACKNOWLEDGE AND AGREE THAT EASTSTAR SHALL HAVE NO LIABILITY OR RESPONSIBILITY WHATSOEVER FOR: (1) ANY UNAUTHORIZED ACCESS TO OR USE OF SERVERS ON WHICH THE SITE IS HOSTED AND / OR ON WHICH ANY OF YOUR PERSONAL INFORMATION AND / OR FINANCIAL INFORMATION STORED THEREIN; (2) ANY INTERRUPTION OR CESSATION OF TRANSMISSION TO OR FROM THE SITE; AND / OR (3) ANY BUGS, VIRUSES, WORMS, TROJAN HORSES, DEFECTS, DATE BOMBS, TIME BOMBS OR OTHER ITEMS OF A HARMFUL NATURE WHICH MAY BE TRANSMITTED TO OR THROUGH THE SITE BY A THIRD PARTY. EASTSTAR DOES NOT WARRANT, ENDORSE, GUARANTEE OR ASSUME RESPONSIBILITY FOR ANY HYPERLINKED SITE.
YOU AGREE THAT EASTSTAR AND ITS AFFILIATES, PARENTS AND SUBSIDIARIES WILL NOT BE RESPONSIBLE OR LIABLE FOR DAMAGES OF ANY KIND ARISING OUT OF YOUR USE OF THE SITE, INCLUDING, WITHOUT LIMITATION, DIRECT, INDIRECT, SPECIAL, INCIDENTAL, PUNITIVE AND CONSEQUENTIAL DAMAGES, AND DAMAGES RESULTING FROM THE LOSS OF USE, DATA, PROFITS OR BUSINESS INTERRUPTION ARISING FROM OR IN ANY WAY CONNECTED WITH THE USE OF THE SITE. THIS ALSO INCLUDES DELAYS IN BEING ABLE TO USE THE SITE, THE INABILITY TO USE THE SITE, OR ANY PORTION THEREOF, OR ANY HYPERLINKED WEBSITE, WHETHER BASED ON TORT, NEGLIGENCE, STRICT LIABILITY OR OTHERWISE, EVEN IF EASTSTAR AND / OR ITS SUBSIDIARIES AND AFFILIATES WERE AWARE OR HAD BEEN ADVISED OF THE POSSIBILITY OF SUCH DAMAGES. This disclaimer does not apply to intentional or wanton acts on the part of EastStar. This disclaimer constitutes an essential part of these terms.
You should use your best judgment and exercise caution where appropriate. Your use of the site and any materials provided through the site are entirely at your own risk.
Indemnification
YOU AGREE TO INDEMNIFY, DEFEND AND HOLD HARMLESS EASTSTAR AND ITS SUBSIDIARIES AND AFFILIATES AND THEIR RESPECTIVE EMPLOYEES, ATTORNEYS, ASSIGNS, SUCCESSORS-IN-INTEREST, CONTRACTORS, VENDORS, SUPPLIERS, LICENSORS, LICENSEES AND SUBLICENSEES, FROM AND AGAINST ANY AND ALL CLAIMS, DAMAGES, CAUSES OF ACTION, COSTS (INCLUDING REASONABLE ATTORNEYS' FEES) AND OTHER EXPENSES THAT ARISE DIRECTLY OR INDIRECTLY OUT OF OR FROM: (1) YOUR ACTUAL OR ALLEGED BREACH OF THESE TERMS, INCLUDING, WITHOUT LIMITATION, THE CODE OF CONDUCT; (2) ANY ALLEGATION THAT ANY CONTENT OR OTHER MATERIAL YOU HAVE SUBMITTED OR TRANSMITTED TO THE SITE INFRINGE, MISAPPROPRIATE OR OTHERWISE VIOLATE THE COPYRIGHT, TRADEMARK, TRADE SECRET OR OTHER INTELLECTUAL PROPERTY RIGHTS OF ANY PARTY; AND / OR (3) YOUR ACTIVITIES OR OMISSIONS IN CONNECTION WITH THE SITE.
Dispute Resolution
Your use of the Site is unauthorized in any jurisdiction that does not give full effect to all provisions of the Terms. EastStar makes no representation or warranty that Materials and Content on the Site are appropriate or available for use in any particular jurisdiction. Your use of the Site is unauthorized in any jurisdiction that does not give full effect to all provisions of the Terms and you agree not to access this Site in any jurisdiction where all or any portion of the Site violates any legal requirements. You are responsible for complying with all applicable laws. Any use in contravention of any provision of the Terms is at your own risk.
Choice of Law, Jurisdiction and Venue:
You agree that this agreement and your use of the Site will be governed by the laws of the state of California. By using the Site, you consent to the exclusive jurisdiction and venue of the courts, tribunals, agencies and other dispute resolution organizations in San Francisco, California, in all disputes (i) arising out of, relating to or concerning this agreement, the Site and your use thereof; (ii) in which the Site and / or this agreement is an issue or a material fact; or (iii) in which the Site or this agreement is referenced in a paper filed in a court, tribunal, agency or other dispute resolution organization.
Waiver of Rights:
YOU AGREE TO WAIVE, TO THE FULLEST EXTENT ALLOWED BY APPLICABLE LAW, ANY CLAIMS FOR PUNITIVE OR EXEMPLARY DAMAGES AND ANY RIGHT TO PURSUE CLAIMS ON A CLASS OR CONSOLIDATED BASIS OR IN A REPRESENTATIVE CAPACITY, WHICH RELATE IN ANY WAY TO THE SITE OR THIS AGREEMENT.
Arbitration: Please read this section carefully because it affects rights that you might otherwise have. It provides for resolution of most disputes through arbitration instead of court proceedings.
Arbitration is different than court. There is no judge or jury, but the arbitrator can award damages. Arbitration is final, binding and subject to only limited review by a court. By using the Site, you agree to give up your right to a trial in court except for certain small claims as described below.
You agree that this arbitration section shall survive termination of this agreement. This section shall be broadly interpreted to encompass all disputes or claims arising out of or relating to your use of the Site. Any dispute or claim made by you against EastStar or against any of EastStar subsidiary, parent or affiliated companies arising out of or related to your use of the Site, whether based on contract, statute, tort, fraud, misrepresentation or any other legal theory, will be resolved by binding arbitration, except that you may take claims to small claims court if they qualify for hearing by such court.
You must first present any claim or dispute to EastStar by contacting the customer care center to allow EastStar the opportunity to resolve any dispute. You may request arbitration if your dispute cannot be resolved within sixty (60) days. The arbitration of any dispute or claim shall be conducted with the rules of a Nationwide Arbitration Organization as modified by this agreement. You and EastStar agree that this agreement evidences a transaction in interstate commerce and this arbitration provision will be interpreted and enforced in accordance with the U.S. Federal Arbitration Act and federal arbitration law. Any such arbitration shall be brought and held in San Francisco, California, and will be conducted in the English language. An arbitrator may not (i) award relief in excess of or contrary to what this agreement provides; (ii) order consolidation or arbitration on a classwide or representative basis; or (iii) award punitive damages or any other damages aside from the prevailing party's actual damages, except that the arbitrator may award on an individual basis damages required by statute and may order injunctive or declaratory relief pursuant to an applicable consumer protection statute. In any arbitration applying those rules applicable to large and/or complex cases, the arbitrators may also apply the Federal Rules of Evidence, and the losing party may have the award reviewed in accordance with the review procedures set forth in the selected arbitrator's rules.
Any arbitration shall be confidential, and neither you nor EastStar may disclose the existence, content or results of any arbitration, except as may be required by law or for purposes of enforcement or appeal of the arbitration award. The decisions of the arbitrators shall be binding and conclusive upon all parties involved, and any judgment or decision on any arbitration may be entered in and specifically enforced in any court having proper jurisdiction.
If any portion of this section is determined by a court to be inapplicable or invalid, then the remainder shall be given full force and effect.
Unless an applicable statute expressly permits awarding attorney's fees to the prevailing party, all administrative fees and expenses of arbitration will be divided equally between you and EastStar. Each party will bear the expense of its own counsel, experts, witnesses and preparation and presentation of evidence at any arbitration hearing.
Miscellaneous
You agree that EastStar may assign all or part of this agreement without such assignment being considered a change to the agreement and without providing notice to you. You agree that EastStar will be released from all liability upon assignment. The assignee shall have the same rights and obligations as the assignor.
You agree that information related to your use of the Site may be subject to legal process. Information and data that you submit to EastStar through the Site may be subject to legal process (e.g., a subpoena) by EastStar or a third party or government entity, even if that information has been deleted and only exists in backup form. You acknowledge and understand that EastStar will comply with all applicable legal obligations in making such information available pursuant to valid legal process. You acknowledge and agree that EastStar may have no obligation to give you notice of any legal process that may result in any information related to your use of the site being produced, discovered or otherwise disclosed.
EastStar performance of these Terms and any other policy contained on the Site is subject to existing and future laws and legal process. Nothing in these Terms is in derogation of EastStar right to comply with law enforcement requests or requirements relating to your use of the Site or information given to or gathered by EastStar with respect to such use.
You agree that EastStar may change the terms and conditions (including, without limitation, the Terms) under which the Site is offered at any time and without notice to you.
You agree that no joint venture, partnership, employment or agency relationship exists between you and service providers or suppliers or you and EastStar as a result of these Terms or your use of the Site.
Any rights not expressly granted to you herein are reserved by and to EastStar, its affiliates, subsidiaries and licensors, and other third parties.
The Terms and the applicable terms of sale constitute the entire agreement between you and EastStar with respect to the subject matter thereof. This agreement supersedes all prior or contemporaneous communications and proposals, whether written, oral or electronic, between you and EastStar with respect to the Site. No modification of the Terms shall be effective unless such modification is authored by EastStar or it is physically signed in blue ink by an executive officer of EastStar.
Any actual or alleged waiver by EastStar of any actual or alleged breach of the Terms by you shall not be deemed to be a waiver of any future breach.
A printed version of this agreement and / or any notice given by EastStar in electronic form shall be admissible in judicial and administrative proceedings based upon or relating to this agreement or your use of the Site to the same extent and subject to the same conditions as other business documents and records originally generated and maintained by EastStar in printed form.
If any part of these Terms is found to be invalid or unenforceable under applicable law, you agree that the invalid or unenforceable provision will be superseded by a valid, enforceable provision that most closely matches the intent of the original provision, and the remainder of the agreement shall continue to govern your use of the Site.
Additional Terms and Conditions for Registered Users
You can register as a user of the Site and become a registered user (a "Registered User"). Becoming a Registered User gives you access to additional services, benefits, promotions and functionalities available on the Site or in store (collectively, "Registered Services"), and the following terms and conditions apply to your use of the Registered Services (the "Additional Terms"). The Additional Terms are in addition to and not in lieu of the Terms. The Terms and the Additional Terms govern the relationship between you and EastStar concerning your use of the Registered Services. Only to the extent there is a conflict or inconsistency between the Terms and the Additional Terms, the Additional Terms shall control. If you do not agree with any of the Additional Terms, you are free to discontinue use of the Registered Services.
Registration. You can become a Registered User by registering with the Site to create an account ( an "Account").
Communications From EastStar. By becoming a Registered User, you agree and opt in to receive general and targeted advertising, marketing materials and other communications, including email from EastStar and its subsidiaries and affiliates.
Username and Password. As part of the registration process, you will be asked to select a username and password. EastStar may refuse to grant you a username that impersonates someone else, is or may be illegal, is or may be protected by trademark or other proprietary rights law, is vulgar or otherwise offensive or may cause confusion, as determined by us in our sole discretion. You agree not to transfer, resell, share, allow unauthorized persons to use or other facilitate access to or use of the Site through your Account. If you have reason to believe that your Account is no longer secure, you must promptly change your password on your Account and immediately notify EastStar of the problem by contacting EastStar support at websupport@eaststarusa.com. You are entirely responsible for maintaining the confidentiality of your username and password and any and all activities (including purchases) that are conducted through your account.
Your Submissions
For any Submissions that are covered by any intellectual property rights ("IP Content"), you grant EastStar a non-exclusive, perpetual, transferable, sub-licensable, royalty-free, worldwide license to use those Submissions ("IP License") as EastStar sees fit in its sole discretion.
The IP License ends when you delete your IP Content from your Account, unless your IP Content has already been used outside your Account or shared with others and they have not deleted it.
You understand and agree that deleted IP Content may persist in backup copies of your Account, but deleted IP Content will not be available for your use or review from your Account once it has been deleted.
You agree that EastStar and its affiliates and agents may use your name, email address, and/or telephone number to access, review, edit and modify your Submissions, and other information associated with your Account.
Tracked Purchases. You acknowledge and agree that EastStar owns all the data and information concerning your purchases at EastStar ("Tracked Purchases"), but subject to the Additional Terms, EastStar may make your Tracked Purchases available to you for viewing through your Account. EastStar will continue to own all of the data and information concerning your Tracked Purchases even if your Account is deactivated for any reason.
Deactivation of Your Account. EastStar reserves the right in its sole discretion to remove or delete any or all material from your Account or the Site at any time. EastStar may also deactivate your Account for any reason and in its sole discretion. Deactivation of your Account for any reason, including at your request or as a result of account inactivity, may result in all data and information uploaded or submitted by you or by EastStar, regardless of source, no longer being accessible to you, even if you decide to open a new Account. You acknowledge and agree that, except to the extent required by law, EastStar has no obligation to make a copy, electronic or otherwise, of your Submissions or Tracked Purchases available to you at any time, including, without limitation, upon deactivation of your Account for any reason.
Termination of Service. EastStar reserves the right to terminate your access to and use of your Account and the Registered Services, or any portion thereof, without liability, at any time and for any reason, with or without cause, and without notice to you.
Upon deactivation of your Account or the Registered Services, or upon your violation of the Additional Terms or the Terms, your right to use the Site and any portions of the Site, including Registered Services, will immediately cease.
Placing Your Orders on the Website
All billing and registration information provided by you must be accurate, complete and correct. Submitting inaccurate, incomplete or incorrect information constitutes a breach of the Terms. By confirming your purchase at the end of the checkout process, you agree to accept and pay for the items, products and / or services that you have requested.
EastStar and its affiliates and subsidiaries reserve the right, at their sole discretion, to refuse service and to terminate accounts if EastStar believes in its sole discretion that customer conduct violates applicable law or the Terms, or is harmful to the interests of EastStar, its subsidiaries, or its affiliates, or for any other reason.
EastStar and its affiliates and subsidiaries reserve the right to limit the quantity of items purchased per person, per account, per household and per order as determined in their sole discretion. These restrictions may be applied to the same account, same credit card and / or the same billing and / or shipping address.
Receiving an order acknowledgement via email does not guarantee the acceptance of an order.
All items and products purchased through the Site are made pursuant to a shipment contract. The risk of loss and title for such titles pass to you upon EastStar delivery of the items or products to the carrier.
If you wish to purchase products or services described on the Site, you will be asked to supply certain information applicable to your purchase, including, without limitation, credit card and other information. Your Account will provide you a location to store your information and allow you to make a future purchase without re-entering information. You agree to pay all charges incurred by you and any users of your account and your credit card (or other applicable payment mechanism) at the price(s) in effect when such charges are incurred. You will also be responsible for paying any applicable taxes relating to your purchases.
Tools, products, materials, techniques, building codes and local regulations change; therefore, EastStar assumes no liability for omissions, errors or the outcome of any project. The reader must always exercise reasonable caution, follow current codes and regulations that may apply, and is urged to consult with a licensed professional if in doubt about any procedures.